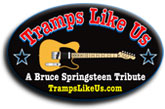 Tramps Like Us, who Bruce Springsteen's former producer & manager Mike Appel has recently called: "The GREATEST Bruce Springsteen Tribute Band In The LAND!" is set to re-create what has been called by many of Springsteen's historians, the single greatest live performance of his career...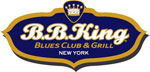 The September 19th, 1978 concert at the Capitol Theatre in Passaic, NJ. This concert is set to take place at NYC's legendary music venue BB King in Times Square of New York City. Additional Springsteen tracks to be preformed as well after the 9/19/1978 show.
Advance tickets & info HERE.
With the original songs and versions performed in order, as on that historic night, this is the first time ever an entire Springsteen concert has been recreated. Some of the many highlights of the show include "Prove It All Night" with its amazing, extended, not-played-anymore piano and guitar solo intro, "She's the One" with the equally definitive prelude/cover of Buddy Holly's "Not Fade Away," and the extended "Backstreets" with its rare "Sad Eyes" interlude and much more.
See actual videos from that concert below.
About Tramps Like Us: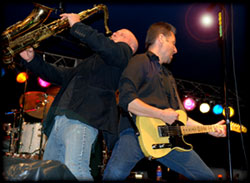 Formed in 1990, with a repertoire of more than 90 songs, Tramps Like Us has been dedicated to enjoying and sharing Bruce's music in a live setting. The group captures the classic Springsteen sound, and remains true to the spirit and energy of the music, while delivering them with the passion and conviction of the Boss. In keeping with the tradition of a typical Springsteen concert, Tramps prides itself on long and intense concerts, often playing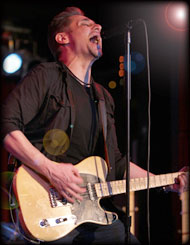 3.5 to 4 hour shows and at times without a break. Tramps has been able to cover up to 36 songs on any given night. "For almost 3 and a half hours, like a Springsteen concert from years ago, some of the Boss's best was delivered with raw energy and exceptional talent - The 3rd song of the evening was a version of Radio Nowhere that was so good if you closed your eyes you would have thought Bruce himself was in Phoenixville."
- Phoenixville News
MORE ON TRAMPS LIKE US HERE
---
The September 19th concert at the Capitol Theatre in Passaic, in Bruce's home state of New Jersey, is arguably Bruce Springsteen's single greatest live performance.

Excerpt taken from the new book "The Light In Darkness"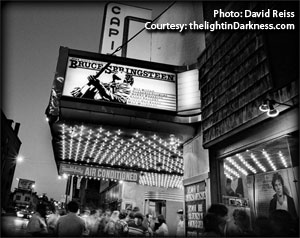 Why this particular show? Because first, it was Bruce's single largest audience in his career up to that point: it was broadcast up and down the entire East Coast, Bruce's original fan base. This show was therefore not only a concert 'thank you' to those loyal fans, but a de facto live album in the making, with Bruce's engineer on Born To Run and Darkness - and future Interscope Records head - Jimmy Iovine, mixing live. Though the entire Darkness tour was brilliant, and the band always played at an impossibly tighter level for the radio; there was something about this show that puts it above and beyond even the legendary Bob Dylan Royal Albert Hall '66 show as the greatest single rock and roll show ever. Perhaps it was the fact that Bruce had something to prove that night, certainly not to his old fans, but to the larger rock world listening in that had been suspect of "The Boss" ever since the Born To Run hype of 1975, when he made it on the covers of both Time and Newsweek as an unknown rocker from New Jersey. And when Bruce seemed to fade from view during a subsequent lawsuit with his first manager, the hype seemed justified. But not to Bruce.
The Re-Birth of the 1978 Legend
IF I WERE GIVEN A TIME MACHINE, TIME TRAVEL would definitely be wasted on me. Instead of picking events of huge political and historical significance, I would choose to go to one show, any show, on the 1978 Darkness Tour. I wasn't able to enjoy any of these legendary shows in person since I was born right in the middle of the tour. And when I started to become a Springsteen fan in the early '90s, I picked up the September 19, 1978, Piece de Resistance bootleg recording, only because it shared the same date as my birthday. I soon realized that this was one of the definitive concert recordings for Springsteen and in all of rock and roll history. I was now a die-hard fan and literally wore out the first hour of the cassette tape in my old Walkman, becoming my first reason to upgrade to a CD player. In repeatedly listening to the glory, power, and pure rock of this concert, however, I grew increasingly frustrated and disappointed that I was never able to see this performance in person...
– Brian DeCloux, bdecloux@hotmail.com
---
ACTUAL VIDEOS FROM THE
CAPITOL THEATRE, PASSAIC NJ
September 19, 1978

Prove It All Night (Piano & Guitar Intro) - 9/19/1978


Not Fade Away - 9/19/1978


Sad Eyes (Backstreets interlude) - 9/19/1978


---
THE LIGHT IN DARKNESS:

A New Book About Bruce Springsteen's Darkness on the Edge of Town Tour. Publisher Lawrence Kirsch will be selling and signing Limited Collector's Edition at BB King on 2/11/2010.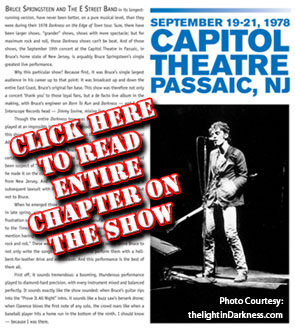 Bruce Springsteen's Darkness on the Edge of Town broke new ground for The Boss in 1978. A counterpoint to the operatic elegance of Born to Run, the album was an angry, raw record that burst forth after a three-year hiatus.
Because of its darker tones, some might call Darkness a difficult album, but despite this, it's a cherished gem for many.
Collecting stories and photos from hundreds of fans, The Light in Darkness celebrates this classic record, allowing readers to revisit the excitement of that moment when the needle found the grooves in that first cut and the thundering power of "Badlands" shook across the hi-fi for the very first time. Or the uninitiated, but soon-to-be-converted teenager, brought along by friends and finding salvation at one of the legendary three-plus hour concerts - shows that embodied all the manic fury of a revival meeting.
---
Don't miss this one time special concert event on February, 11, 2010. Tickets will be going fast, so we suggest that tickets are purchased in advance. Tickets can be bought on-line HERE.
Copies of the special limited edition "The Light In Darkness" book can be bought on-line HERE or at BB Kings on February 11 with a special book signing by publisher Lawrence Kirsch.
---