"If you're a big Bruce fan, you've probably seen tribute bands...
and the BEST of them all is TRAMPS LIKE US"
E Street Radio/
Sirius Radio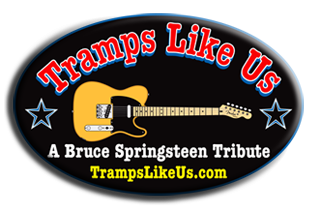 ---


FACEBOOK MEMBERS...
Follow Tramps Like Us
Click Here
---

FOLLOW TRAMPS
ON TWITTER
@TrampsLive

Click Here
---


FOLLOW TRAMPS LIKE US ON
INSTAGRAM

@trampslikeusband
---

SUBSCRIBE TO
OUR CHANNEL
Watch Tramps and get notifications of new videos.
Click Here
---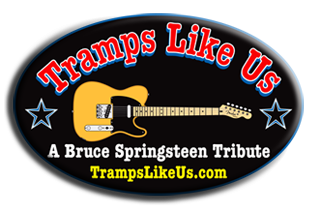 ---
TAKE A TRIP BACK TO THE PAST WITH TRAMPS LIKE US...
If you missed what is now considered a classic legendary Springsteen concert from years past and wondered what it would be like to have been there in person, well you are in luck... Tramps Like Us is the FIRST and ONLY band ever to re-create Springsteen concerts in their entirety, receiving high praise from fans and media outlets alike, as well as selling out venues across the tri-state area in the process. Currently with 7 historic concerts in their repertoire and more on the way, take a trip to the past with Tramps Like Us. The Seven concert re-creations shows by Tramps Like Us:
---
The Bottom Line concert from NYC on August 15, 1975
---
The Roxy Theatre concert from Hollywood, CA on July 7, 1978
---
The Cleveland Agora concert from August 9, 1978
---
The Capitol Theatre concert Passaic, NJ September 19, 1978
---
Winterland Ballroom Concert. San Francisco, CA. December 15, 1978
---
The New Years Eve 1980-81 concert Nassau Coliseum, NY
---
The August 20th 1984 Concert Brendan Byrne Arena in NJ
---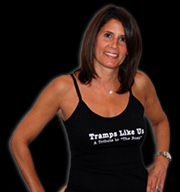 ---
Check our web site for the latest dates.

CLICK HERE
---
Tramps Like Us is now booking dates for Spring, Summer & Fall 2017.
---
Book your show or special event now!

Call Mark at:
914-720-8855 or
Click Here
---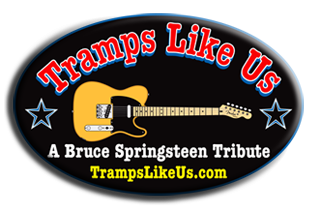 ---
SATURDAY JANUARY 28th - 7:30pm


The Stone Pony, Asbury Park. NJ



Tramps Like Us
... the #1 Springsteen Tribute band in the world, has decided to put the setlist in
YOUR
hands!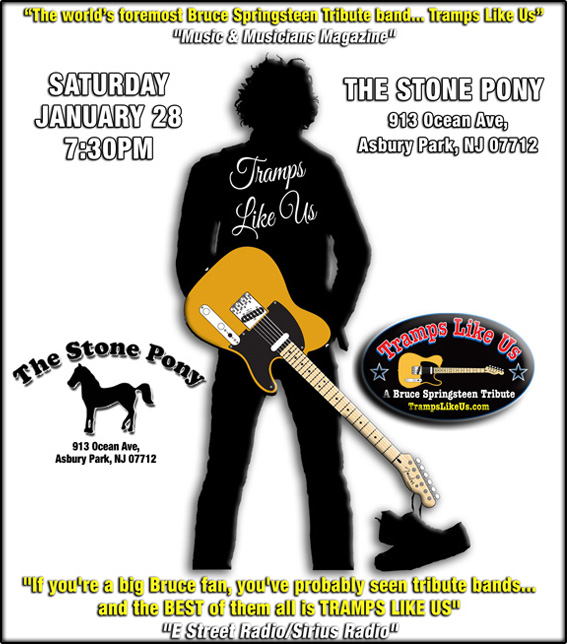 On Saturday, Jan. 28 The Stone Pony, we have decided to do a theme for this show of EPIC Springsteen songs and RARE Springsteen songs. We will be playing 10 epics and 15 rarities of your choice, with a few Springsteen standards of our choosing thrown in along the way. What do YOU want to hear when Tramps Like Us rocks the Stone Pony on January 28th?
Please see on-line poll HERE.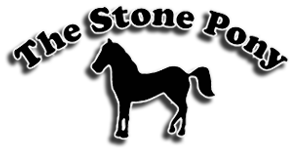 THE STONE PONY
913 Ocean Ave., Asbury Park, NJ (732)-502-0600

ALL AGES ADMITTED - Doors 7pm

GET YOUR DISCOUNTED IN ADVANCE!

PURCHASE ADVANCE TICKETS HERE
---
SAT. FEBRUARY 11th / 9:30pm
Tramps Returns To New York City!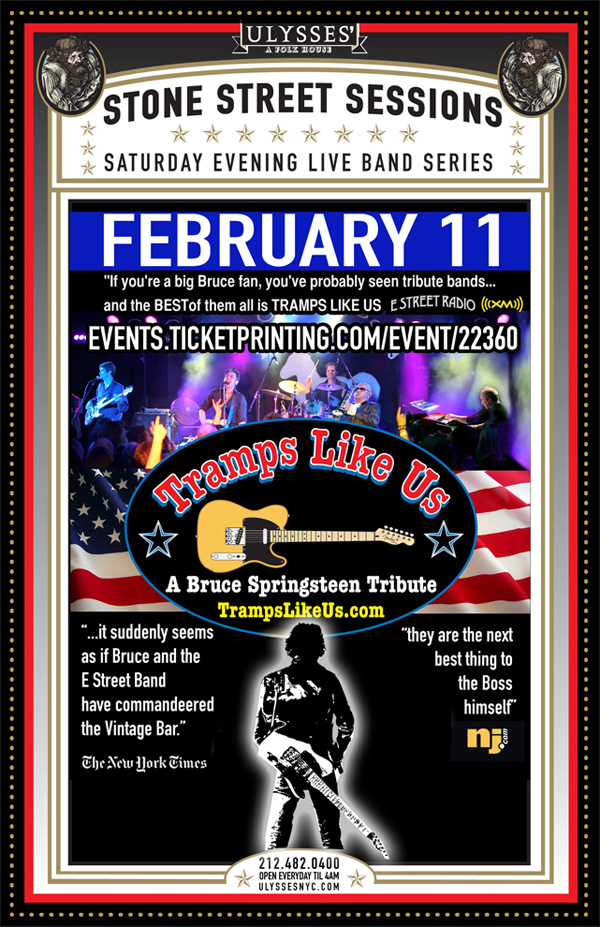 ULYSSES - FOLK HOUSE - 9:30pm

95 Pearl Street, New York, NYC Phone. (212) 482-0400

DISCOUNT TIX AVAILABLE HERE

Only $15 - Space is limited -
BUY ADVANCE TICKETS TO ASSURE ENTRY!
---
SATURDAY FEBRUARY 18
Chicago Sam's - Cromwell, CT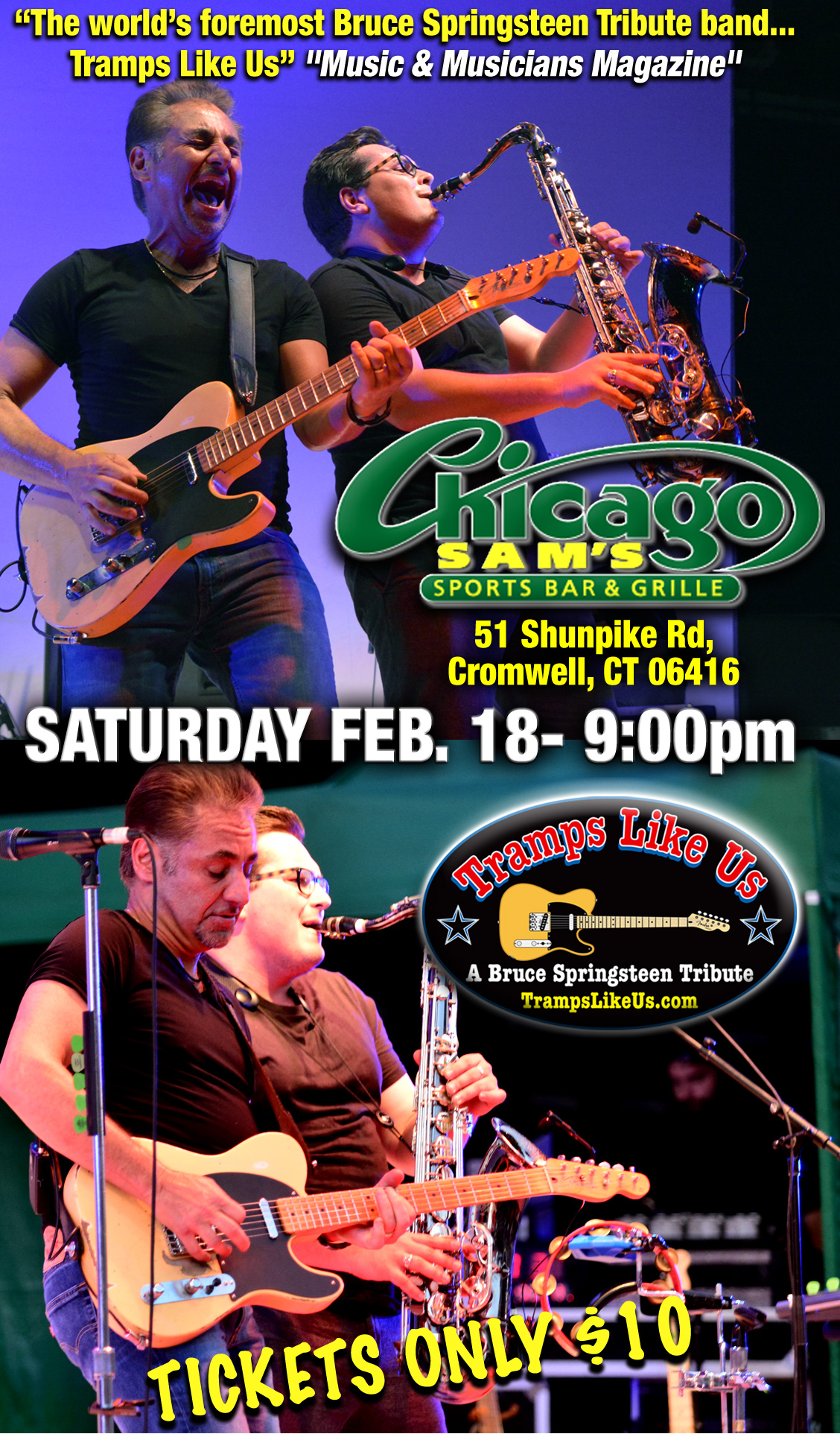 CHICAGO SAM'S
51-14 Shunpike Rd, Cromwell, CT 06416 (860) 635-1860
ADVANCE TICKETS ON $10
TIX AVAILABLE ON 1/17 AT CHICAGO SAMS WEB SITE
DIRECTIONS HERE
Looking for Great Food, Live Entertainment, Pool Tables, NTN games, Special acts & promos, giveaways…. and a great time? Come to Chicago Sams! ....
We have a 120 foot bar with over 20 different draft beers on Tap along with Great Sports Bar Pub Food serving 70 delicious items 7 nights a week til 12 MIDNIGHT!
100 TVs (45 Big Screens) along with three (3) very distinct 100 sq. foot monster movie screens, all shown in Hi Def, Chicago Sams continues the  30 year tradition in Cromwell of bringing you every night of the week Entertainment providing the Best Acts from Maine to Maryland.  Our state of the art stage and light show will make you feel as if you are in the show. All this can be found in a 10,000 square feet pure sports bar enjoyment atmosphere.
We're not just your ordinary hangout. We guarantee to make your visit to Chicago Sams of Cromwell a great time… plain and simple.
---
THURSDAY, MARCH 23 - 8pm
Westbury Theatre - Westbury, NY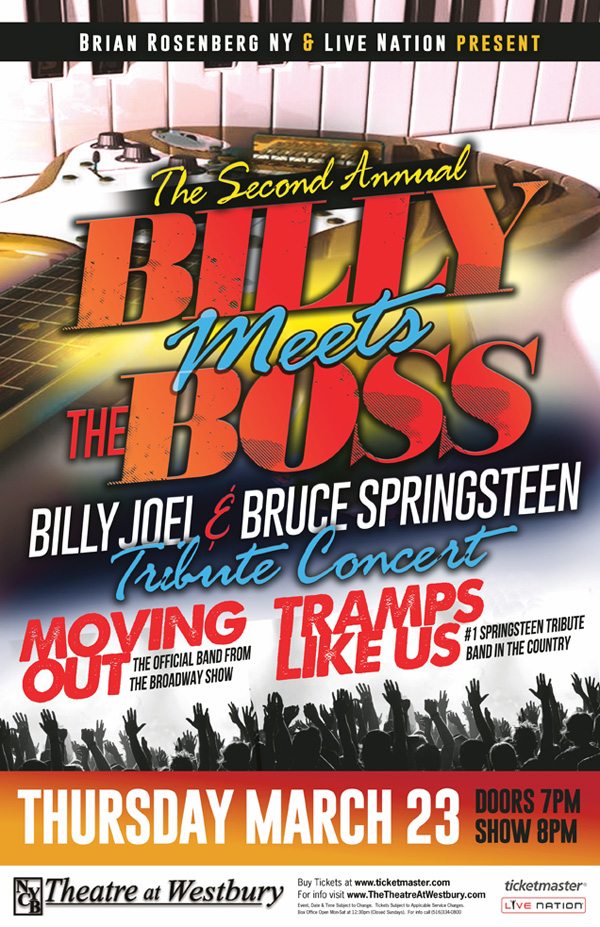 The #1 Bruce Springsteen tribute band teams up with Billy Joel Tribute Band - The Movin' Out Band at the
NYCB Theatre at Westbury !
NYCB Theatre at Westbury
960 Brush Hollow Road - Westbury, NY 11590 / 516.334.0800
MORE INFO HERE - CLICK HERE FOR TICKETS