VENUE
Sept 22
Friday
7:00pm
FREE
CONCERT
ALL AGES
WASHINGTON
LAKE PARK AMPHITHEATER
Washington Lake Park
626 Hurffville Cross-Keys Rd
Sewell, NJ 08080
DIRECTIONS HERE
Sept 23
Saturday
7:00pm
& 9pm

TIOGA DOWNS CASINO
2384 W River Rd, Nichols, NY13812
(888) 946-8464
DIRECTIONS HERE
Sept 30
Saturday
7:30pm

THE STONE PONY


913 Ocean Ave.
Asbury Park, NJ
732-502-0600
DIRECTIONS HERE
Oct. 7
Saturday
9:30pm

CHICAGO SAM'S


51-14 Shunpike Rd, Cromwell, CT 06416
(860) 635-1860
DIRECTIONS HERE
Oct. 14
Saturday
7:30pm
Hampton Bays, NY
PRIVATE EVENT

Oct. 21
Saturday
9:30pm
ULYSSES
FOLK HOUSE
95 Pearl St,
New York, NY
(212) 482-0400
DIRECTIONS HERE
Oct. 27
Friday
8:00pm
NYCB Theatre at Westbury
960 Brush Hollow Rd.
Westbury, NY 11590
516-334-0800
DIRECTIONS HERE
Oct. 28
Saturday
7:00pm
James Birthday Bash
PRIVATE EVENT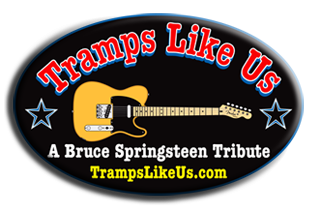 ---


FACEBOOK MEMBERS...
Follow Tramps Like Us
Click Here
---


FOLLOW TRAMPS
ON TWIITER
@TrampsLive
Click Here
---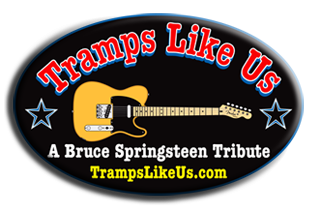 ---
TAKE A TRIP BACK TO THE PAST WITH TRAMPS LIKE US...
If you missed what is now considered a classic legendary Springsteen concert from years past and wondered what it would be like to have been there in person, well you are in luck... Tramps Like Us is the FIRST and ONLY band ever to re-create Springsteen concerts in their entirety, receiving high praise from fans and media outlets alike, as well as selling out venues across the tri-state area in the process. Currently with 8 historic concerts in their repertoire and more on the way, take a trip to the past with Tramps Like Us. The Seven concert re-creations shows by Tramps Like Us:
---
The Bottom Line concert from NYC on August 15, 1975
---
The Roxy Theatre concert from Hollywood, CA on July 7, 1978
---
The Cleveland Agora concert from August 9, 1978
---
The Capitol Theatre concert Passaic, NJ September 19, 1978
---
Winterland Ballroom Concert. San Francisco, CA. December 15, 1978
---
The New Years Eve 1980-81 concert Nassau Coliseum, NY
---
The August 20th 1984 Concert Brendan Byrne Arena in NJ
---
---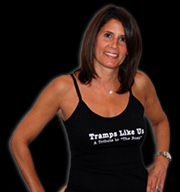 ---
Check our web site for the latest dates.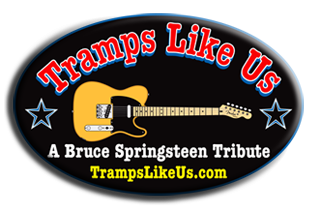 CLICK HERE
---
Tramps Like Us is now booking dates for winter 2017,
Spring and Summer 2018
---
Book your show or special event now!
Call Mark at:
914-720-8855 or
Click Here
---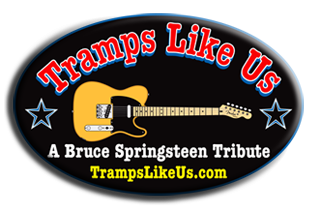 ---
---
Sept 23, Saturday
2 Shows: 7pm & 9pm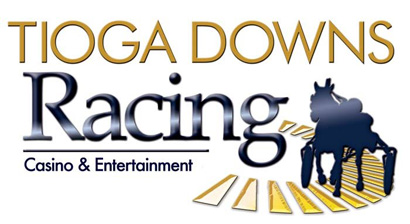 TIOGA DOWNS CASINO
2384 W River Rd, Nichols, NY 13812
(888) 946-8464
DIRECTIONS HERE - TICKETS HERE
---
SATURDAY, SEPT. 30
CELEBRATE 45 YEARS OF THE MUSIC OF BRUCE SPRINGSTEEN
1972-2017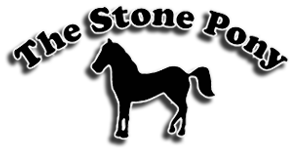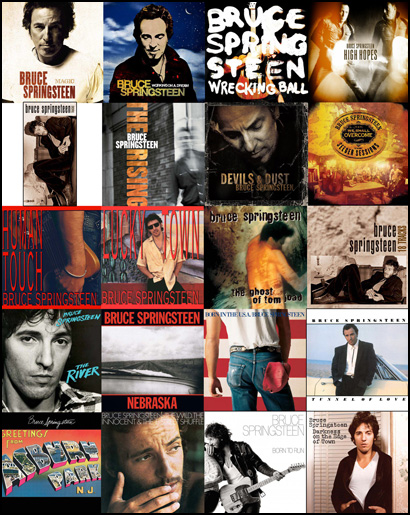 Come out to The Stone Pony to celebrate 45 years of the music of Bruce Springsteen at the venue he made famous!
Tramps Like Us will cover 1 track from all of his 18 studio albums followed by a second set of audience requests!
THE STONE PONY
913 Ocean Ave., Asbury Park, NJ (732)-502-0600

ALL AGES ADMITTED - Doors 7pm

GET YOUR DISCOUNTED IN ADVANCE!

PURCHASE ADVANCE
TICKETS HERE
---
SATURDAY OCTOBER 7
Chicago Sam's -
Cromwell, CT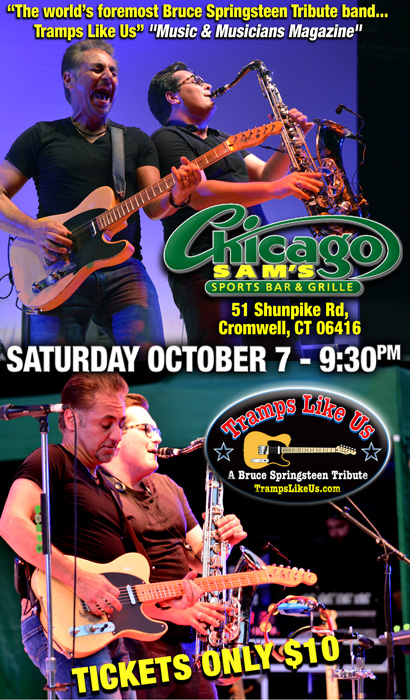 CHICAGO SAM'S
51-14 Shunpike Rd, Cromwell, CT 06416
(860) 635-1860
ADVANCE TICKETS ON $10

GET TICKETS HERE
DIRECTIONS HERE
Looking for Great Food, Live Entertainment, Pool Tables, NTN games, Special acts & promos, giveaways…. and a great time? Come to Chicago Sams! .... We have a 120 foot bar with over 20 different draft beers on Tap along with Great Sports Bar Pub Food serving 70 delicious items 7 nights a week til 12 MIDNIGHT! 100 TVs (45 Big Screens) along with three (3) very distinct 100 sq. foot monster movie screens, all shown in Hi Def, Chicago Sams continues the  30 year tradition in Cromwell of bringing you every night of the week Entertainment providing the Best Acts from Maine to Maryland.  Our state of the art stage and light show will make you feel as if you are in the show. All this can be found in a 10,000 square feet pure sports bar enjoyment atmosphere. We're not just your ordinary hangout. We guarantee to make your visit to Chicago Sams of Cromwell a great time… plain and simple.
---
SATURDAY OCTOBER 21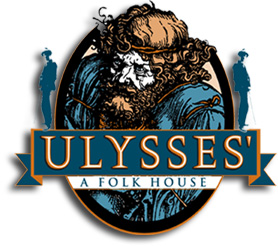 ULYSSES - FOLK HOUSE - 10pm

95 Pearl Street, NYC / (212) 482-0400
DISCOUNT TIX AVAILABLE HERE
Only $16 - Space is limited -
BUY ADVANCE TICKETS TO ASSURE ENTRY!
---
FRIDAY OCT 27
BILLY MEETS THE BOSS!
NYCB Theatre at Westbury, NY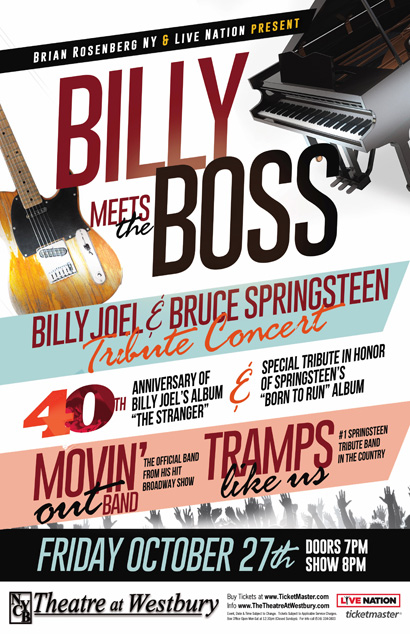 Billy Meets the Boss...
A Tribute to 2 of the greatest American artists of all time - performing 2 of the greatest albums in Rock n Roll.... Tramps Like Us will be performing the Born To Run Album in order. / Movin' Out will be performing The Stranger Album in order. Both bands will be playing classics as well!
DON'T MISS THIS SPECIAL EVENT! 
Tramps Like Us: Hailed as "the world's most foremost Bruce Springsteen band" by Music & Musicians Magazine and acclaimed by former Springsteen manager Mike Appel and Sirius XM's dedicated Springsteen radio station, this New York act recreates the E Street experience in an overstuffed, intensely energetic set.
Wade Preston and the Movin' Out Band: this spot-on tribute to Billy Joel stars pianist/vocalist Wade Preston, who was handpicked by the Piano Man himself to star in the musical, Movin' Out, plus the Movin' Out band, which features members who've backed up the Broadway show and the real Mr. Joel.
---
NOW YOU CAN FOLLOW TRAMPS LIKE US ON


@trampslikeusband
---

FACEBOOK MEMBERS LIKE OUR PAGE
Follow Tramps Like Us
Click Here


FOLLOW TRAMPS LIKE US ON TWIITER
@TrampsLive
Click Here

FACEBOOK NEWS AND EVENTS GROUP
Receive event invites & news posting notifications.
Click Here

SUBSCRIBE TO
OUR CHANNEL
Watch Tramps and get notifications of new videos.
Click Here
Tramps Like Us is currently booking dates for summer, fall & winter 2017.
Book your show or event now.
Call Mark at:
914-720-8855
or Click Here

---
Tramps Like Us brings more than 25 years of road-tested musicianship that have won this band the hard-earned distinction of the planet's most revered Bruce Springsteen Tribute band.
Formed in 1990, Tramps Like Us has performed over 2000 concerts and have rocked over 1 million fans! Rockers and ballads delivered with the raw intensity and swagger reminiscent of the Boss himself, Tramps features a line up of seasoned and professional musicians with a repertoire of over 135 songs.
---
QUICK HITS...
---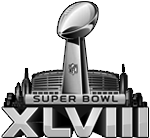 TRAMPS PERFORMS
AT THE
SUPER BOWL
TRAMPS LIKE US SELECTED BY THE NFL TO PERFORM AT SUPER BOWL MEDIA DAY AND FOR THE OFFICAL SUPER BOWL TAILGATE PARTY AT MET LIFE STADIUM.
---
TRAMPS LIKE US FEATURED GUESTS ON FOX CHANNEL 5 GOOD DAY NEW YORK TV MORNING SHOW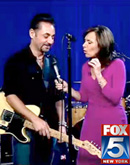 Tramps Like Us once again, has been selected as The #1 Springsteen Tribute Band, this time by Fox TV as Tramps was selected to perform on the morning TV show Good Day NY viewed by millions. As Springsteen made his homecoming back to NJ after his European tour, hosts Rosanna Scotto and Dave Price feature what they call the next best thing to The Boss..."If you can't get to see Bruce Springsteen at Met Life Stadium, well we have the next best thing right here with us... Tramps Like Us!"
SELECTED VIDEO CLIPS FROM FOX TV SEEN HERE
---

TRAMPS LIKE US HAS BEEN CHOSEN AS THE #1 SPRINGSTEEN TRIBUTE IN THE WORLD!
In a worldwide hunt to find the best tribute bands on the planet, the national publication "Music & Musicians" has selected Tramps Like Us, of all other Springsteen tribute bands as the #1 Springsteen Tribute Band In World...
"the world's foremost Bruce Springsteen tribute band Tramps Like Us."

---


Tramps Like Us featured guest DJ on E Street Radio.

SIRIUS XM RADIO
LISTEN HERE
SIRIUS XM - E Street Radio presents a special 1.5 hour guest DJ show with Mark Salore.
Mark is the frontman for the Bruce Springsteen Tribute Band Tramps Like Us. Mark talks about his favorite songs to perform live and why, some personal stories,and about Tramps Like Us concert re-creation of Springsteen's infamous 4.5 hour new years eve concert from Nassau Coliseum 12/31/1980.
---
Check our web site for the latest dates.



CLICK HERE
---


Tramps Like Us, invited backstage at Madison Square Garden as guests of Little Steven at Bruce Springsteen concert.
PICTURES HERE
---


"Tramps Like Us is The GREATEST Bruce Springsteen Tribute Band In The LAND! I've witnessed them on several occasions and

their performances are SECOND TO NONE!"


Mike Appel
Former Springsteen Producer & Manager
LISTEN HERE
---


"If you're a big Bruce fan, you've probably seen tribute bands... and the BEST of them all is TRAMPS LIKE US"
- E Street Radio
- SIRIUS XM
LISTEN HERE