Tramps Like Us is currently booking dates for summer, fall & winter 2017.
Book your show or event now.
Call Mark at:
914-720-8855
or Click Here

---
Tramps Like Us brings more than 25 years of road-tested musicianship that have won this band the hard-earned distinction of the planet's most revered Bruce Springsteen Tribute band.
Formed in 1990, Tramps Like Us has performed over 2000 concerts and have rocked over 1 million fans! Rockers and ballads delivered with the raw intensity and swagger reminiscent of the Boss himself, Tramps features a line up of seasoned and professional musicians with a repertoire of over 135 songs.
---
QUICK HITS...
---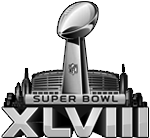 TRAMPS PERFORMS
AT THE
SUPER BOWL
TRAMPS LIKE US SELECTED BY THE NFL TO PERFORM AT SUPER BOWL MEDIA DAY AND FOR THE OFFICAL SUPER BOWL TAILGATE PARTY AT MET LIFE STADIUM.
---
TRAMPS LIKE US FEATURED GUESTS ON FOX CHANNEL 5 GOOD DAY NEW YORK TV MORNING SHOW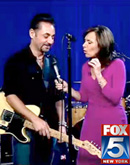 Tramps Like Us once again, has been selected as The #1 Springsteen Tribute Band, this time by Fox TV as Tramps was selected to perform on the morning TV show Good Day NY viewed by millions. As Springsteen made his homecoming back to NJ after his European tour, hosts Rosanna Scotto and Dave Price feature what they call the next best thing to The Boss..."If you can't get to see Bruce Springsteen at Met Life Stadium, well we have the next best thing right here with us... Tramps Like Us!"
SELECTED VIDEO CLIPS FROM FOX TV SEEN HERE
---

TRAMPS LIKE US HAS BEEN CHOSEN AS THE #1 SPRINGSTEEN TRIBUTE IN THE WORLD!
In a worldwide hunt to find the best tribute bands on the planet, the national publication "Music & Musicians" has selected Tramps Like Us, of all other Springsteen tribute bands as the #1 Springsteen Tribute Band In World...
"the world's foremost Bruce Springsteen tribute band Tramps Like Us."

---


Tramps Like Us featured guest DJ on E Street Radio.

SIRIUS XM RADIO
LISTEN HERE
SIRIUS XM - E Street Radio presents a special 1.5 hour guest DJ show with Mark Salore.
Mark is the frontman for the Bruce Springsteen Tribute Band Tramps Like Us. Mark talks about his favorite songs to perform live and why, some personal stories,and about Tramps Like Us concert re-creation of Springsteen's infamous 4.5 hour new years eve concert from Nassau Coliseum 12/31/1980.
---
Check our web site for the latest dates.



CLICK HERE
---


Tramps Like Us, invited backstage at Madison Square Garden as guests of Little Steven at Bruce Springsteen concert.
PICTURES HERE
---


"Tramps Like Us is The GREATEST Bruce Springsteen Tribute Band In The LAND! I've witnessed them on several occasions and

their performances are SECOND TO NONE!"


Mike Appel
Former Springsteen Producer & Manager
LISTEN HERE
---


"If you're a big Bruce fan, you've probably seen tribute bands... and the BEST of them all is TRAMPS LIKE US"
- E Street Radio
- SIRIUS XM
LISTEN HERE