"If you're a big Bruce fan, you've probably seen tribute bands...
and the BEST of them all is TRAMPS LIKE US"
E Street Radio/
Sirius Radio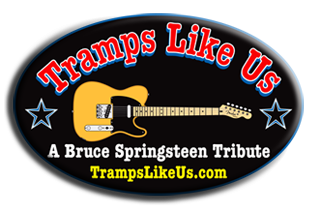 ---


FACEBOOK MEMBERS...
Follow Tramps Like Us
Click Here
---

FOLLOW TRAMPS
ON TWITTER
@TrampsLive

Click Here
---


FOLLOW TRAMPS LIKE US ON
INSTAGRAM

@trampslikeusband
---

SUBSCRIBE TO
OUR CHANNEL
Watch Tramps and get notifications of new videos.
Click Here
---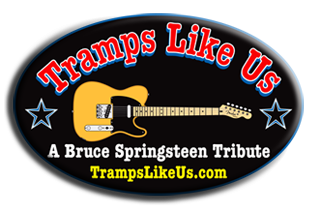 ---
TAKE A TRIP BACK TO THE PAST WITH TRAMPS LIKE US...
If you missed what is now considered a classic legendary Springsteen concert from years past and wondered what it would be like to have been there in person, well you are in luck... Tramps Like Us is the FIRST and ONLY band ever to re-create Springsteen concerts in their entirety, receiving high praise from fans and media outlets alike, as well as selling out venues across the tri-state area in the process. Currently with 7 historic concerts in their repertoire and more on the way, take a trip to the past with Tramps Like Us. The Seven concert re-creations shows by Tramps Like Us:
---
The Bottom Line concert from NYC on August 15, 1975
---
The Roxy Theatre concert from Hollywood, CA on July 7, 1978
---
The Cleveland Agora concert from August 9, 1978
---
The Capitol Theatre concert Passaic, NJ September 19, 1978
---
Winterland Ballroom Concert. San Francisco, CA. December 15, 1978
---
The New Years Eve 1980-81 concert Nassau Coliseum, NY
---
The August 20th 1984 Concert Brendan Byrne Arena in NJ
---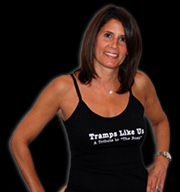 ---
Check our web site for the latest dates.

CLICK HERE
---
Tramps Like Us is now booking dates for Spring, Summer & Fall 2017.
---
Book your show or special event now!

Call Mark at:
914-720-8855 or
Click Here
---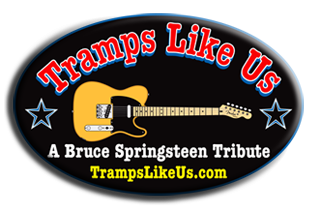 ---