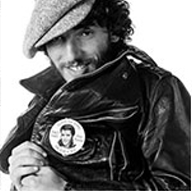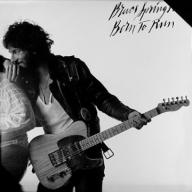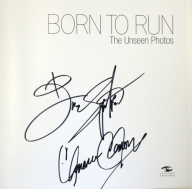 In addition to the boldly autographed title page, these limited edition packages, published by Insight Editions, include:
A signed and numbered copy of the hardback book
A 12" x 12" photographic print signed by Meola
(titled "Elvis," a shot of Bruce showing off the Elvis button on his jacket)
A reproduction of the Born to Run script cover, which holds the above photo
A cloth clamshell case
In addition, Eric Meola will be selling and signing the last remaining copies of his book:
BORN TO RUN: The Unseen Photos. Proceeds are also going to the NJ Food Bank.

---
More about Tramps Like Us concert re-creation of the August 15, 1975 show at The Bottom Line in NYC...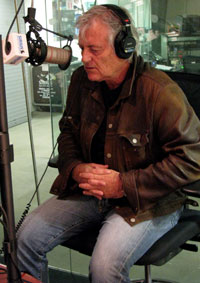 With a brief presentation and introduction by Mike Appel,Bruce's former manager and producer will kick off the night with a special introduction and Q&A session with the audience to set the scene for this special event as it was back on that historic night in 1975. Tramps Like Us will then take the stage to perform all songs and versions in order as was done that night.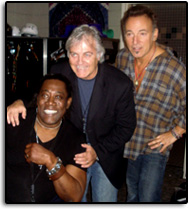 This is the second time ever that an entire Bruce Springsteen concert has been recreated... both times by Tramps Like Us. The first concert re-creation was the legendary September 19th, 1978 concert at the Capitol Theatre in Passaic, NJ.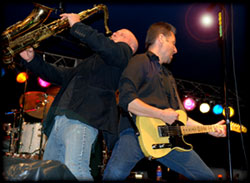 That show was met with rave reviews and was a COMPLETE SELL-OUT at BB KIng's in NYC. More info on that show HERE.
Tramps Like Us will perform an additional hour or more of Springsteen tracks spanning to 2009 following the 8/15/75 concert re-creation. Some of the additional tracks will be highlights from their Capitol Theatre concert re-creation. "Prove It All Night" with its amazing, extended, not-played-anymore piano and guitar solo intro, and the extended "Backstreets" with its rare "Sad Eyes" will be some of the selections that will be featured by request.
Submit your question for Mike Appel's Question and Answer session on-line by clicking HERE!
The February 11th Tramps Like Us concert re-creation show at BB KIng's in NYC was a complete sellout.Don't miss this next one!! Get your tickets now! - Advance Tickets HERE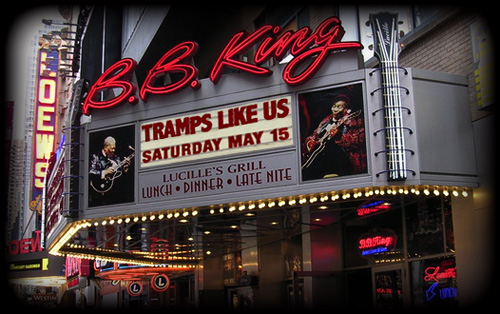 FOR MORE ON THIS HISTORIC CONCERT RE-CREATION CLICK HERE
---
Only 1,350 copies of this numbered edition are in existence. These  two were purchased by Meola himself and donated specifically to support Bruce Springsteen's favorite charity, The NJ Food Bank. These books are in the process of being signed by both Bruce and Clarence for this special event, creating a truly rare and valuable addition to any Springsteen collection.
Backstreets.com describes the book as "a magnificent coffee table book from cover photographer Eric Meola.  In Born to Run: The Unseen Photos,  Meola  shares  a  wealth  of  images  from  his 1975 cover session    more than 100 black and white outtakes, most  published  here  for  the  first  time,  in  stunning  quality.  This  12" x 12",  LP  sized  hardback will also have Springsteen's complete  lyrics  from  the  album, an introduction by Daniel Wolff (author of 4th of July, Asbury Park: A History of the Promised Land),  and a  foreword from Meola himself to set the scene.